Small businesses can earn big with webinars!
Without events, you're just another business. Sure, you can attend other events to build your brand, but to grow, you need to host events yourself. 

Are you ready to launch your next big idea?! Whether you want to…
Grow your personal brand




Launch a new book




Reach a larger audience




Generate new leads




Sell your service or product




Position yourself as an industry leader




Why host events?
Events play a critical role to bring awareness to your business, successfully build your marketing funnel, & launch your next product or idea into the world. 
Your goals may be…
to stand out from the crowd, build brand awareness, and level up your offer.

an opportunity to listen, serve, and connect with your audience.

to foster a deeper, more meaningful connection so you can convert attendees into profits.

to inspire and develop a community.

to gain a competitive edge so you can get your message, services, or products out into the world.

a low barrier to entry funnel that's easy to execute, convenient, and accessible to a global audience.




What is the Events that Monetize Group Coaching Program?

Events that Monetize Group Coaching Program is an interactive, video-based + live training program where event hosts gain everything they need to dream up, build, and execute their event in order to elevate their status, bring in sales and grow their list.
Whether you are brand new to events or have hosted countless events before, this group program will give you the tools to rise above the others.

We help you get clear on your event and answer questions like:
Who is your target audience?

What's the main goal for your event? 

How are you structuring your event?

Which type of content do your attendees respond to? 



"I learned so much through Events that Monetize -- and I feel like I could go through the content again and again and, no matter what stage my business is in, I can get great resources and ideas to push me forward." 
— Myka Hansen, Teen Forward

How does the Events that Monetize Group Program work?
Modules will be released with an easy-to-follow training video that you can take at your own pace with accompanying worksheets, templates, tools, and other supplemental documents. 
Live Q&A...
Get unstuck

Celebrate your wins

All your questions answered!
Can't make it live? You'll get the recording!
All the pieces of training and coursework are online, inside a private student portal.
Plus, you'll receive over 25+ templates, resources, and pretty much everything you need to get moving!
Check out the video below to see how the group program call works.



Here's a preview of our curriculum...
If you are ready to build a continuously growing audience that you can monetize and nurture, the Events that Monetize Group Program is for you.

Is hosting events right for you?
You're in the right place if you…
Know you need to be doing webinars and events, but you don't know where to start.

Are feeling stressed about filling your events and getting in front of the

right

audience.

See other business owners hosting profitable events that are gaining clients and credibility, but you're struggling to break through the noise.

Feel unclear about how to raise awareness about or market your event.

Are ready to increase your profits and get in front of a larger audience!

Are ready to increase your sales!

"Through Event that Monetize, I learned how to put together an event while getting support and direction. More importantly, I now understand why events are so important to your company's funnel, marketing, outreach, and sales." 
— Angee, Conscious Do Good

Kristina Kury is a marketing expert, and brings over 12+ years of marketing knowledge. She has helped dozens of clients successfully market their events so that they gain clients and widen their audience.
Erin Perkins is an accessibility expert, supporting many virtual and in person events. She uses her perspective as a deafblind person to show how one can create a better experience for all attendees.
Sara Alepin is a networking expert with over nine years of experience hosting events - both virtually and in person. She values relationship building, meaningful connections, and curating highly effective events.
Check out their full bios here.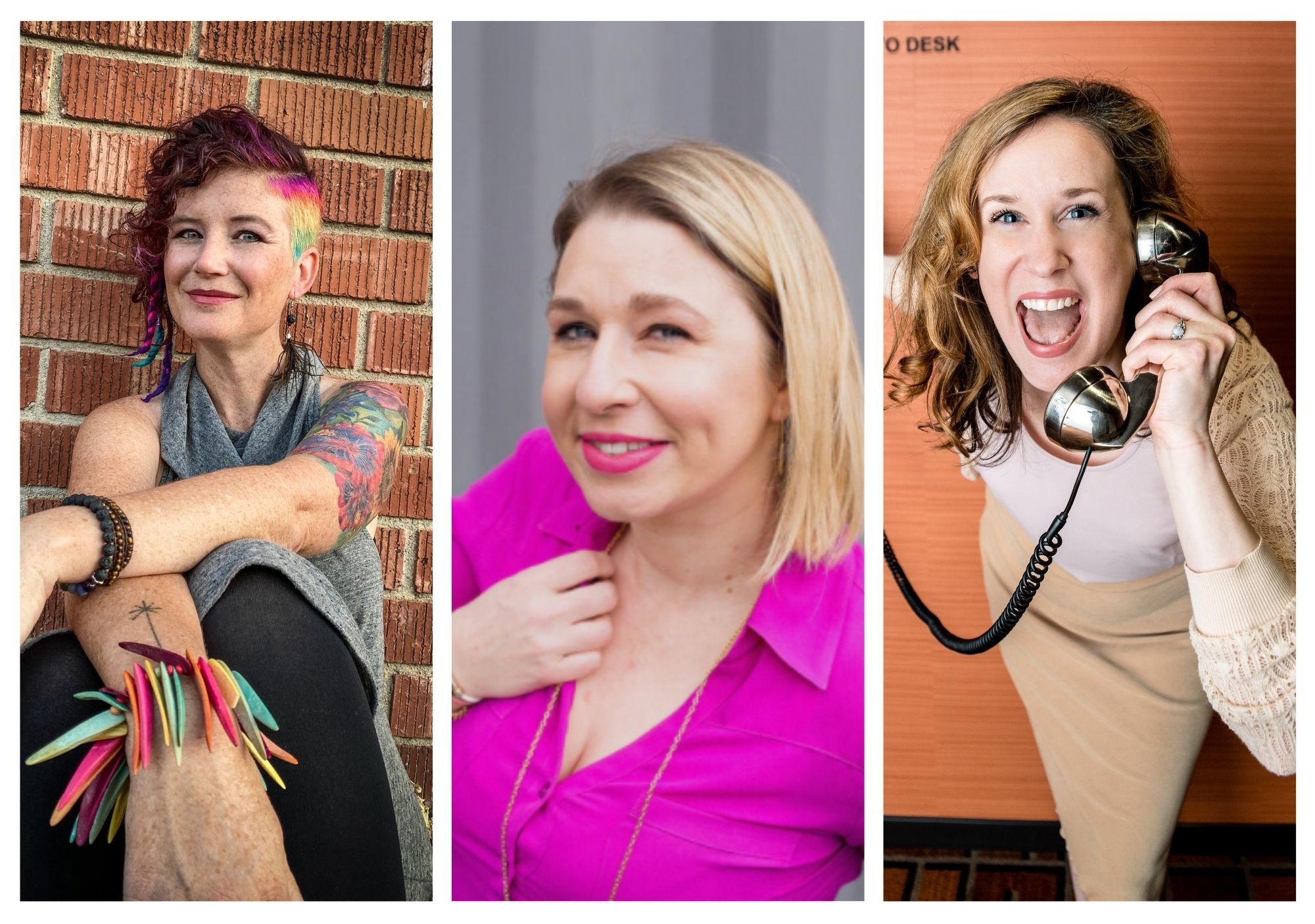 When does the Events that Monetize Group Coaching Program begin?
It begins as soon as you make the choice to step forward.
This program is open enrollment and as soon as you sign up, you can revisit and review as much as you like!


FAQs
When does the Events That Monetize Group Coaching Program begin?
It begins as soon as you make the choice to step forward.
This program is open enrollment and you'll begin receiving content as soon as you sign up.

What's included with the Events That Monetize Group Coaching Program?
The Events that Monetize Group program includes support, guidance, and templates that you need in order to launch your next event. 
Lifetime access to Events That Monetize course materials 

You get 1 group coaching call per month

Access to the slack community

How much does the Events That Monetize Group Coaching Program cost?
Just nine monthly payments of $247! Scholarships are available for those in need. Email [email protected]

How long does Events That Monetize Group Program last?
You get access to all the materials over the course of 6 months. But you will have lifetime access to all the materials. 

What if I don't have anything that I'm launching soon? 
It's important to start building your event strategy early. Even if you don't have a launch soon, there are foundational pieces you can be working on so that when you're ready to launch the process is quicker.
Do I need any special tech? 
Nope! That's the beauty of Events That Monetize group program, we guide you through different ways that you can launch your event. There is no specific tech required, but we do give recommendations. You can choose something that's in your budget! 

How much time do i need to dedicate to this? 
We highly recommend you attend the monthly calls, they are just 1 hour. Each module, including homework should take you about 30-60 minutes.
What if I can't attend the live calls?
We understand life can happen. Don't worry, we provide the replay link for you to watch when you can. These links will never expire.


Are you ready to launch your great idea?!